Case Study
Royal Woolwich Arsenal
Berkeley Homes Group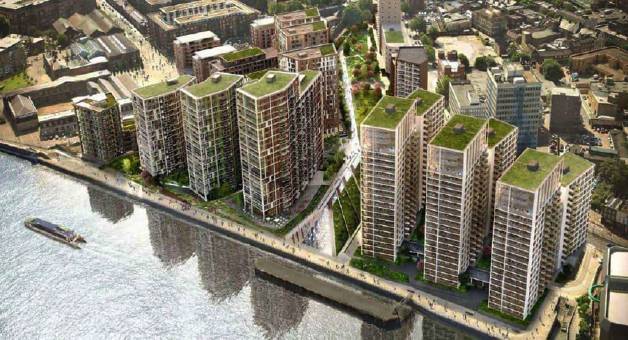 Berkeley Homes: Royal Woolwich Arsenal
The Royal Woolwich Arsenal Estate is one of London's largest residential developments. This is a historic part of London and over the past decade, it has been transitioning into mixed-used estate complete with venue halls, residential block towers, affordable housing section, and multiple community spaces that host farmers' markets, local artists galleries.
With over 5000 units there are consistent demands on the customer service team which hosts several key concierge desks services the high net worth clients, to working professionals and students. Here we see the demanding maintenance services which we supplied several Facilities Managers, onsite engineers as some of the older buildings offer a more testing and skilled approach to preserve the heritage of the estate.
Success

This is not an easy estate to manage with customer service alone having many challenges to accommodate such a diverse culture, we had to recruit people from a mixed background that is best suited to the clientele. Certain training including engineers associated with the IWFM industry and mechanically and electrical training engineers to understand the complexity of the building systems. We went in search of those used to managing multiple buildings on a single estate, with a background in corporate building management and NHS multi-site management, they have added vast amounts of experience saving the management money and time, but most importantly the safety, health, and compliance.
We worked hard to recruit the front of house team supplying both a day and night team members with supervisors and head concierges overseeing the general customer management. The 5000 units mean that the postal system is a challenge for the most organized, and with leaseholds needing to comply with the strict safety requirements, we needed to find those people with the ideal attitude to maintain standards whilst delivering upon the excellent service reputation.